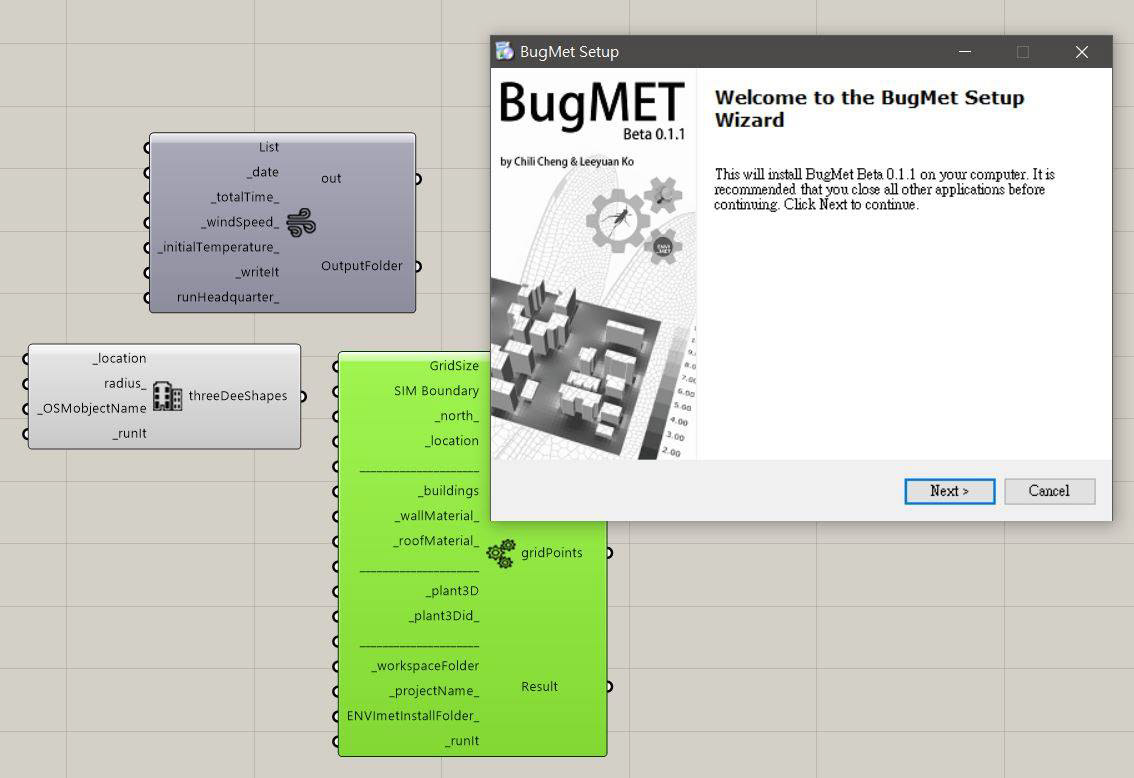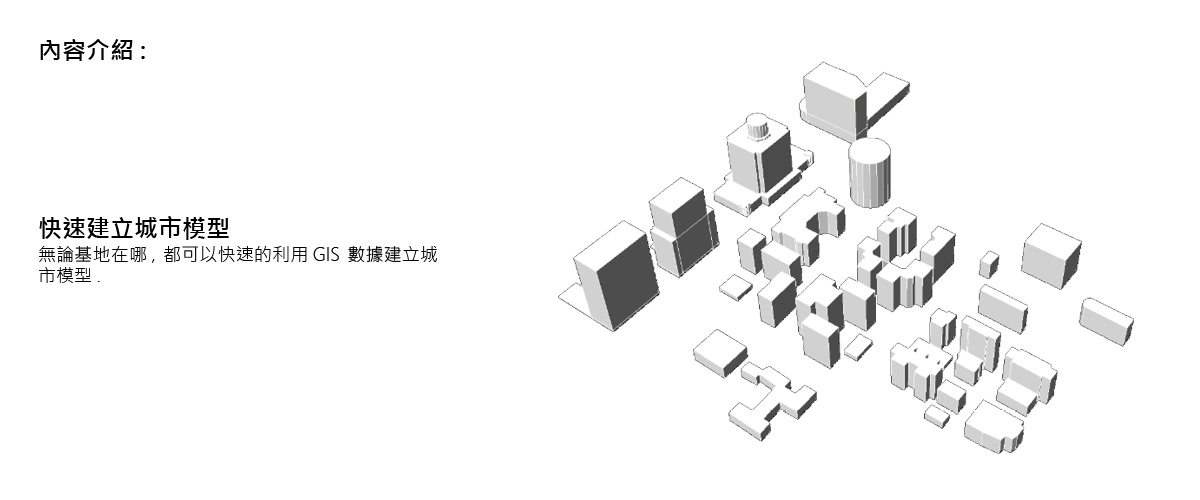 Using open source GIS data to create a urban 3D model rapidly.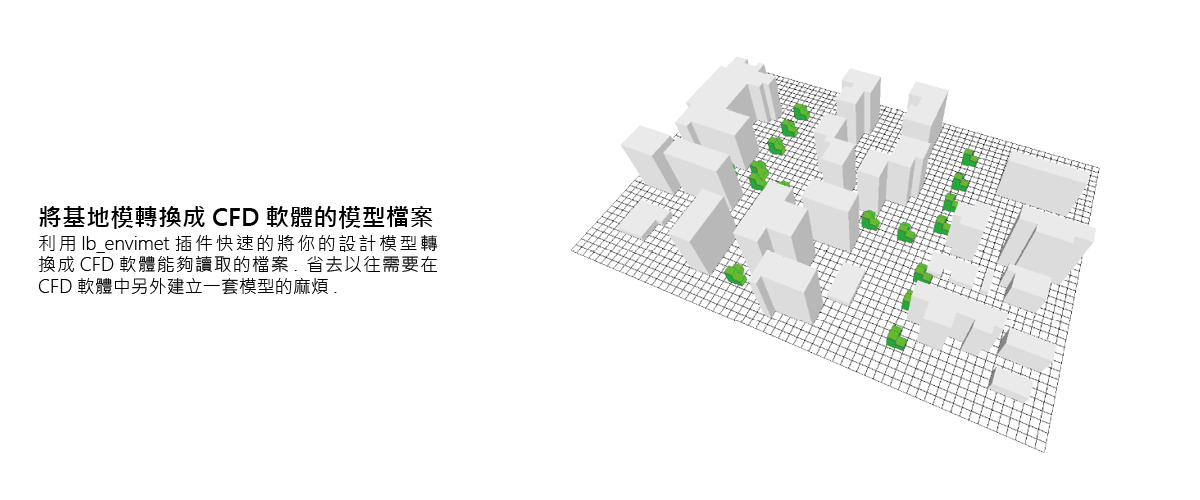 Convert the Rhino model into Envimet space file in one click.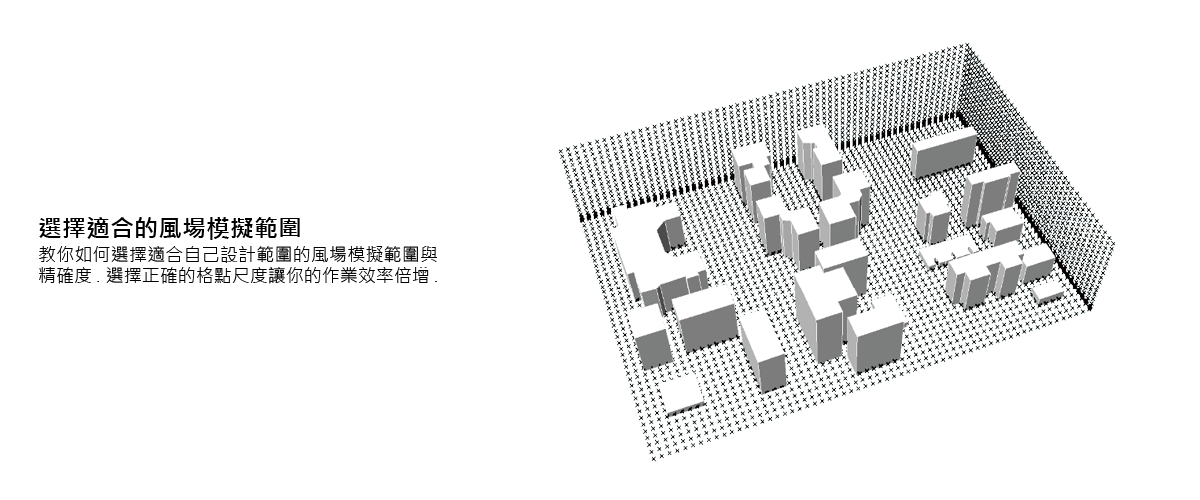 Setting a appropriate wind field analysis environment.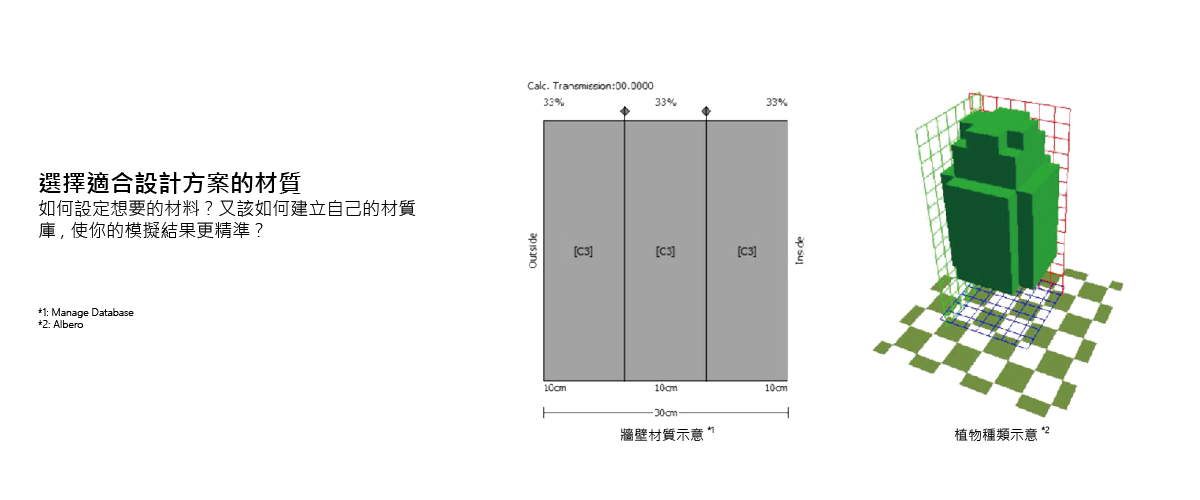 Set the materials and plantings.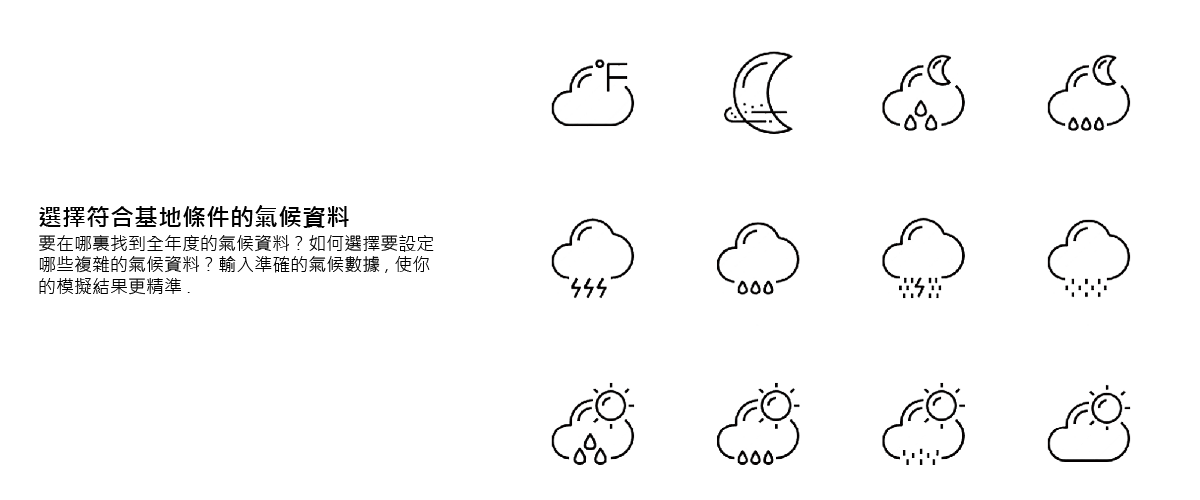 Choose the right weather data from NASA's database.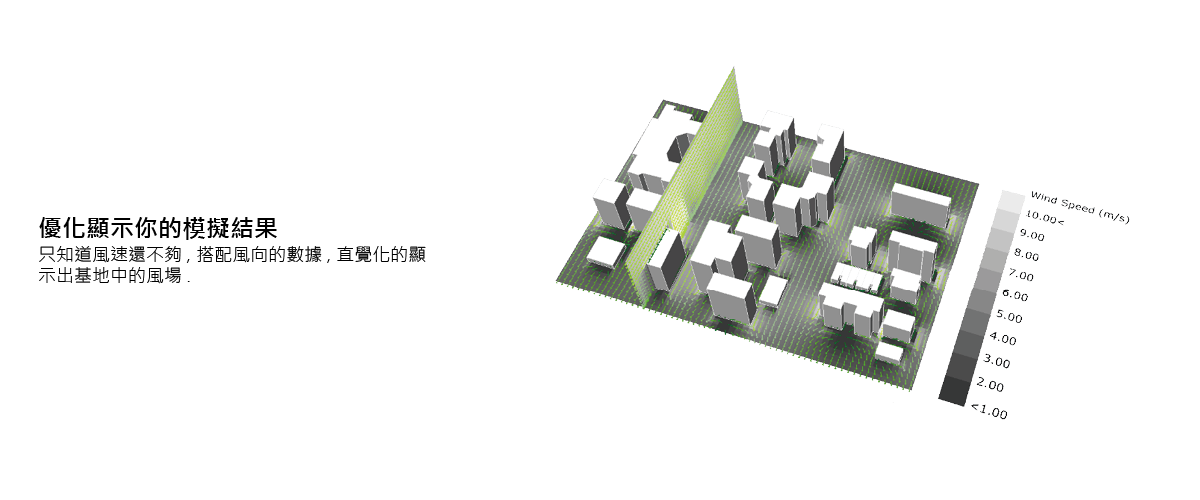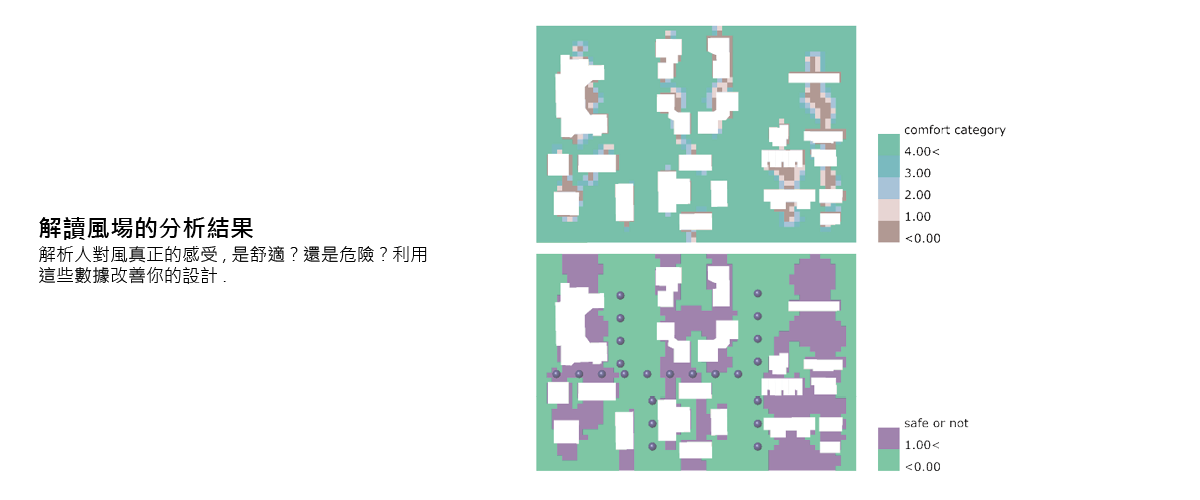 Convert the result data into human comfort index.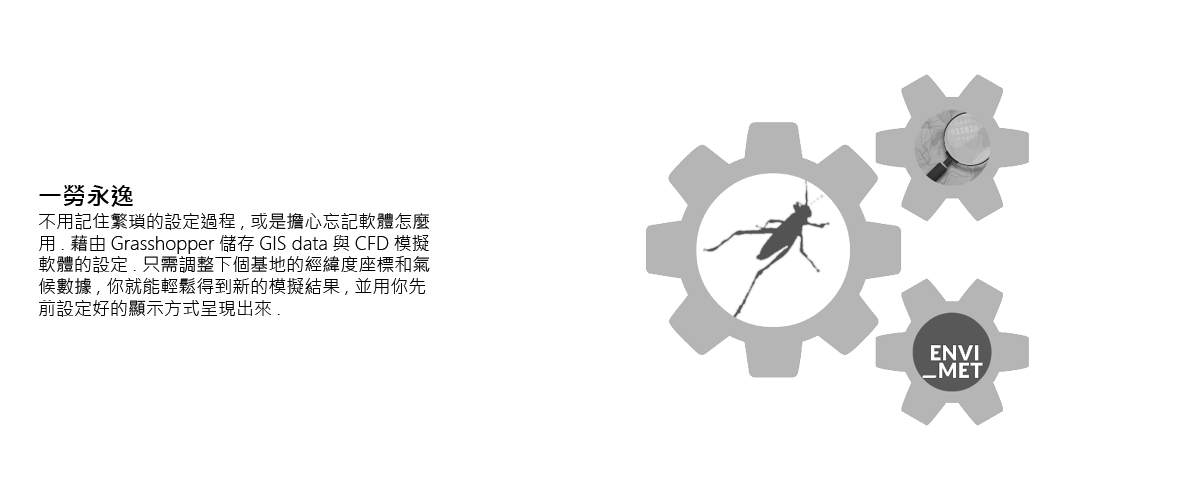 Just set almost everything once, and you are good to go forever, regardless where you want to do the analysis next time.